Nature has the power to change lives. And we take pride in creating quality products that help people enjoy wellness. We are focused on helping leaders grow their businesses and making the world a healthier, happier place. A place with a little more sunshine.
Competitive income
Insurance plans with medical, dental, vision, life insurance and short- and long-term disability coverage
Paid time off and paid holidays
Annual bonus based on company performance
Free company products ($750/year)
401k 70% match of your contribution up to 5% of your income!
Tuition reimbursement (up to $3,000)
Free onsite fitness center and healthy beverage stations
Ping pong, foosball and basketball court
Wellness rewards and more!
Make a difference with our non-profit, the Impact Foundation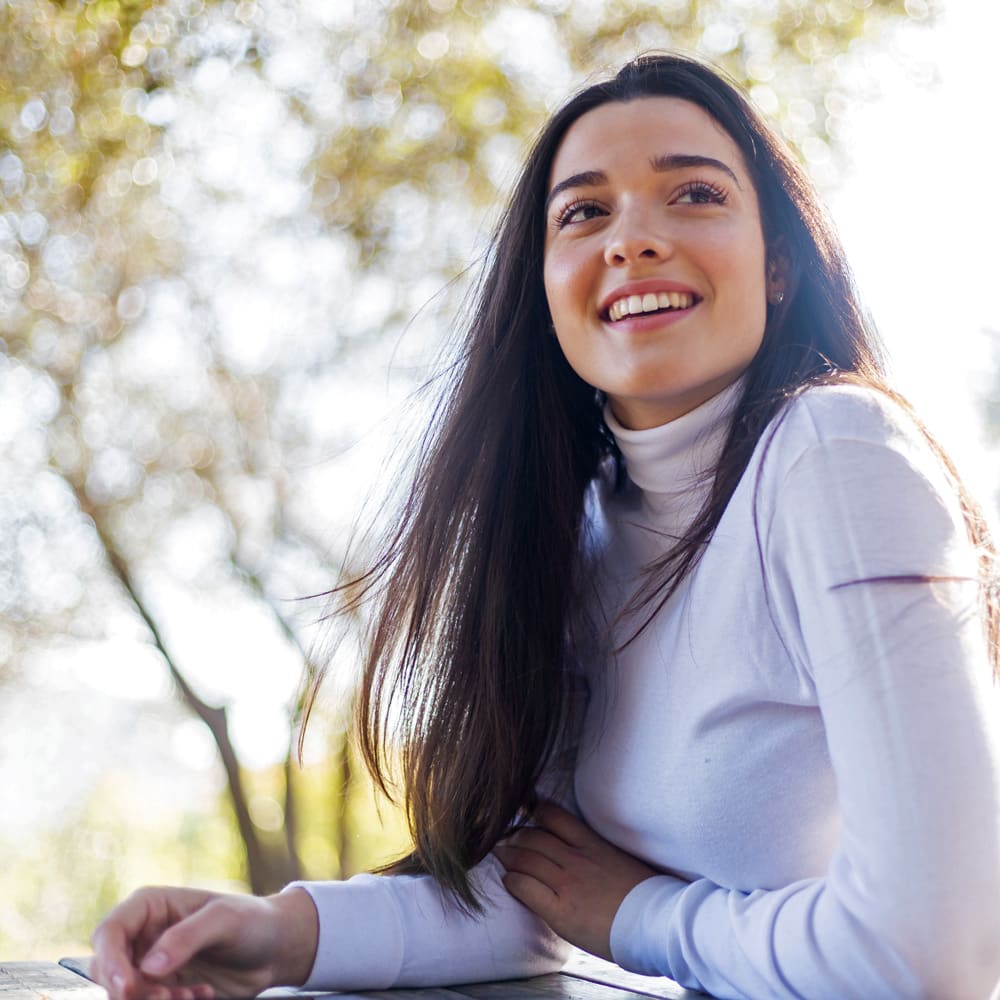 As true pioneers in the modern herbal movement, we are passionate about the Healing Power of Nature. We work each day to create and share the finest herbal and plant-based solutions for today's health and wellness needs. You'll find our innovative, proven natural health products across the nation and in more than 40 countries!
Award-Winning Performance
Nature's Sunshine's employees—from our experienced leadership team to our newest manufacturing workers—are our greatest asset, as evidenced by the many awards we've received in recent years.
CEO TODAY GLOBAL AWARD – Terrence Moorehead
STEVIE AWARDS
Achievement in Management
Employer of the Year
Marketing Campaign of the Year
Brand Renovation of the Year
Customer Service Team of the Year
Achievement in Product Innovation
Achievement in Corporate Social Responsibility
COMPARABLY AWARDS
    2023
Best Company Leadership
Best Company Work-Life Balance
Best Company Happiness
    2022
Best CEO
Best CEOs for Women & Diversity
Best Company Leadership
Best Company Culture
Living in Utah!
Utah…home to some of the most beautiful mountains and stunning rock formations on earth. If you like hiking, biking, camping, skiing or any other life in the great outdoors, you'll love Utah and its sunny, dry climate. Our corporate headquarters in Lehi is conveniently situated just 30 minutes south of Salt Lake City. Lehi is the heart of the technology center in the intermountain west…affectionately called the Silicon Slopes.
Our manufacturing plant is located in Spanish Fork, Utah, about 35 minutes south of Lehi. It is home to NSP Manufacturing, R&D, Quality Assurance and Customer Service. In both Lehi and Spanish Fork, you'll find that the surrounding communities offer abundant outdoor recreation opportunities along with shopping, dining, cultural events and major universities.
"I feel privileged to be part of the Nature's Sunshine family. The tuition reimbursement program allowed me to work and obtain experience while earning my college degree. And the fantastic healthcare benefits have given me peace of mind when it comes to taking care of my family. I also love the wonderful work environment, great leadership, and amazing co-workers."
CAROLINA, Manager-Spanish Field Training & Development
(Hire Date: May 16, 2011)
"From day one, Nature's Sunshine's story, culture and reputation became the main reason I wanted to have a career here and help this company move forward. The best thing about working here has been the opportunity to add value and be a leader. If you have something to offer, you can make a difference without waiting to be asked."
ALEX, Director-Spanish Field Training & Development
(Hire date: June 24, 2009)
"What I love the most about working for Nature's Sunshine is the dynamic teamwork. We have an environment of mutual respect and learning, and the collaborative atmosphere has helped me grow. No employer is perfect, but I believe Nature's Sunshine continues to move forward with consistent progress. I absolutely believe in the potential we hold."
BHARGAVI, R & D Scientist II
(Hire Date: August 1, 2017)
"I love working for Nature's Sunshine Products because it's a global company that empowers people and makes a difference in people's lives. It also gives employees opportunities to grow at work."
MIKE, Senior Manager Business Development-APAC
(Hire Date: October 31, 2000)
"I've worked here for 25 years, and I am grateful for the wonderful people I've worked with and the many opportunities to move up the ladder. I've gone from entry-level research scientist to Director over Quality. The company supported me to ensure my success in each new position while still challenging me to grow as a leader."
XIAOLAN, Director QC & QA
(Hire Date: July 5, 1995)
"I love my job, as there are always new things to learn and new problems to solve. Nature's Sunshine is a great company to work for, and it has an excellent product line. The people who work here are diligent, friendly, happy and nice to each other. It makes it easy to spend your day at work."
PRAVEEN, Oracle Developer V
(Hire Date: June 2017)
"People ask why I've worked for Nature's Sunshine for so long, and my response is easy. They've always treated me with respect, supplied me with supplements, and provided for me and my family. Early in my career, I wanted a fit that allowed me to grow and gave me something to believe in. I have found that with Nature's Sunshine."
JOHN, Sr. Manager Applications & Business Intelligence
(Hire Date: October 16, 2000)
"Nature's Sunshine has allowed me to progress professionally and personally. I've become more patient, developed empathy, and learned to listen and work with a team. I appreciate my value as a team player, and I like how each person's talents and abilities help make a great team. I knew from the beginning that I would grow in this company."
VICTORIA, Leadership Support Representative
(Hire Date: August 28, 2018)
Join the Nature's Sunshine Team!
Over 45 years ago, Nature's Sunshine Products built its business on the core values of quality, service, and integrity. It is these same values that we seek in our employees and job applicants.