Terrence Moorehead
Chief Executive Officer
Terrence Moorehead was appointed to the Board in 2018. He brings more than 25 years of experience in the retail consumer products industry, most recently as Chief Executive Officer of Carlisle Etcetera LLC, and prior to that he served as Chief Executive Officer of Dana Beauty, Inc. From 1991 to 2013 he served in various capacities at Avon Products, Inc., including, among other positions, as VP, Strategy and Digital, President and Chairman of Avon Japan, and President of Avon Canada. Terrence received his Master of Business Administration from Columbia University and a Bachelor of Arts in Economics and Marketing from Boston College. The Governance Committee nominated Terrence to the Board because of its belief that he brings significant experience in Direct-to-Consumer, business transformation, and extensive leadership management skills in global consumer-oriented businesses, which strengthens the Board in key areas.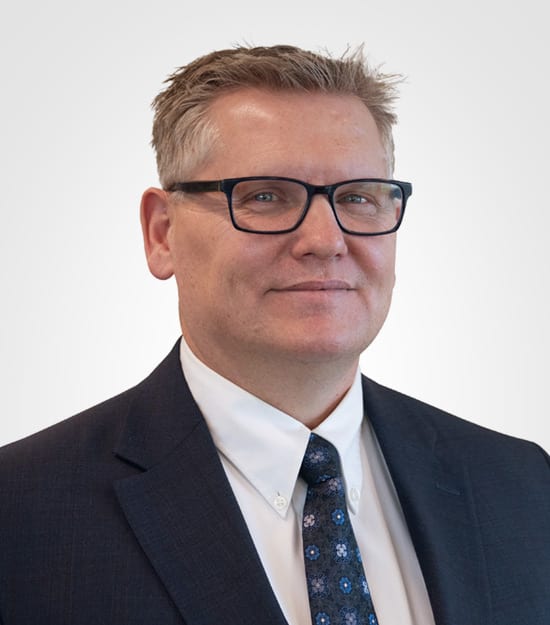 Vallen Blackburn
Vice President & General Manager of Latin America
Vallen Blackburn joined Nature's Sunshine in July 2016 and was promoted to Vice President and General Manager of Latin America in January 2022. In his previous roles he helped build Nature's Sunshine's Synergy business and developed key business intelligence strategies for the North America business unit. Mr. Blackburn brings over 25 years of experience across Fortune 500 companies and others, including Eaton Corporation, ITT Corporation and Danaher. He has used his experience executing financial and operational strategies to develop a track record of successfully driving revenue and profitability. He holds an MBA from the University of Utah and is also a licensed CPA.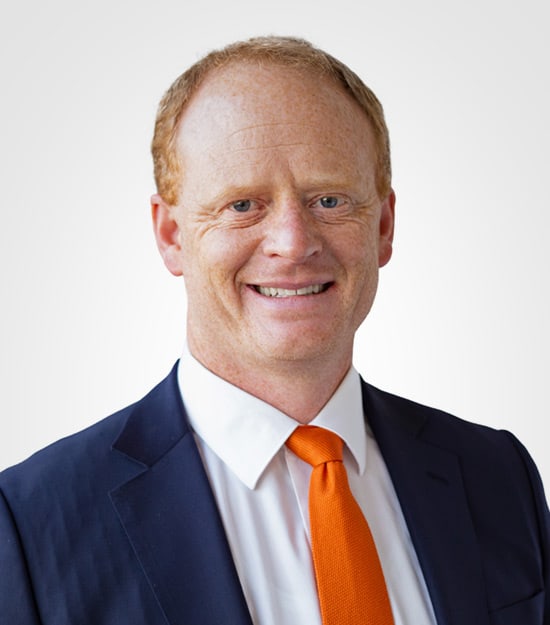 Nathan Brower
Executive Vice President, General Counsel
Mr. Brower joined Nature's Sunshine in May 2015, and was promoted to Executive Vice President, General Counsel in December 2017. Prior to joining the company, Mr. Brower served as Associate General Counsel at LifeVantage Corporation from July 2012 until May, 2015. Prior to his internal legal counsel positions, Mr. Brower worked as an attorney at the law firms Strong & Hanni and Dorsey & Whitney, where he focused on mergers and acquisition, securities law, corporate governance and capital market transactions. Mr. Brower received a Doctor of Jurisprudence from The University of Idaho, and a B.A. in Economics from Weber State University in 1990.
Tracee Comstock
Vice President Human Resources
Tracee Comstock joined Nature's Sunshine in January 2018 and was promoted to Vice President of Human Resources in January 2019. With more than 25 years of Human Resources leadership, she provides strong leadership expertise to help implement organizational changes and build better cultures. She has developed cutting-edge leadership training programs, implemented process improvements and applied best practices throughout the organization. Her efforts have helped multiple businesses earn the Best Company to Work for Award. Prior to joining Nature's Sunshine, Tracee worked as Vice President of Human Resources at Younique and helped Young Living Essential Oils grow to over 2000 employees. She served as President of the Salt Lake Society of Human Resource Management in 2015 and has served on the Board of Directors from 2011-2019. Tracee has a Bachelor of Arts degree from Brigham Young University.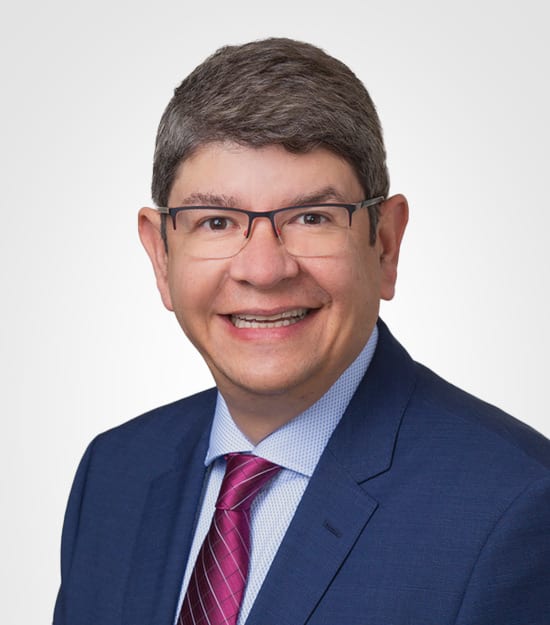 Martin Gonzalez
Executive Vice President, Global Supply Chain Operations
Martin Gonzalez joined Nature's Sunshine as Executive Vice President of Global Supply Chain Operations in May 2022, bringing over 30 years of experience from such notable companies as Unilever, Molson Coors/SABMiller and Sara Lee. Throughout his career he has successfully led transformations to deliver both savings and growth by streamlining processes, improving operational efficiencies, and driving overall manufacturing and supply chain excellence. He came to Nature's Sunshine from Bowery Farming where he led all farm operations, increased farm output and reduced cost of goods sold through operational excellence strategies. Prior to this, he led operations for Cerelia North America (formerly Sara Lee), after serving in numerous leadership roles at Molson Coors/SABMiller and Unilever in Canada, the US, the Netherlands, and Latin America. Mr. Gonzalez holds a Bachelor of Science degree in Electrical Engineering from the Universidad de Los Andes in Bogota, Colombia and an MBA from the Thunderbird School of Global Management in Glendale, Arizona.
Kevin Herbert
Executive Vice President, President North America
Having joined Nature's Sunshine as Executive Vice President, President North America in June 2023, Kevin Herbert brings over 25 years of global experience in leading transformation and growth. He has served in numerous executive and senior leadership positions for well-known companies like Samsung, Borden, Hain Celestial, White Wave Foods and Procter & Gamble where he built high-performing teams to drive business growth. Kevin joined Nature's Sunshine from Crossmark, where he led their Natural Specialty Channel to realize significant year-over-year growth. Kevin will lead his team to drive sustainable growth, expand the company's specialty retail and digital footprint, and build the next generation of nutritional health practitioners. He holds a Master's Degree in Management with a concentration in Finance, Marketing and Organizational Behavior from Northwestern's J.L. Kellogg Graduate School of Management and a Bachelor's Degree in Business Administration of the University of Notre Dame.
Shane Jones
Chief Financial Officer, Executive Vice President of Finance
Shane Jones was appointed as Chief Financial Officer of Nature's Sunshine in December of 2022, bringing over 25 years of finance experience with notable companies such as Amazon, YUM! Brands, and 1-800 Contacts. Prior to joining Nature's Sunshine, Jones most recently served as Chief Financial Officer for FullSpeed Automotive. He had previously served in Chief Financial Officer roles at West Marine, 1-800 Contacts, and Backcountry.com. Additionally, he's held senior-level finance roles at Amazon, L Brands, and YUM! Brands. Shane has a strong background in financial planning and analysis, as well as a track record of creating high-performing teams while working collaboratively to achieve business objectives. A Utah native, Shane holds a Master of Business Administration and a Bachelor of Science in Finance from Brigham Young University.
Jon Lanoy
Senior Vice President of Finance
Jon Lanoy was appointed Senior Vice President of Finance and Interim Chief Financial Officer in September 2022. Prior to this, Jon served as Corporate Controller for Nature's Sunshine before being promoted to Vice President of Finance where he helped strengthen the company's financial position and drive improvements that have put the company in position to achieve its strategic goals. Prior to joining Nature's Sunshine, Jon was with the public accounting firm of Ernst & Young. He is a Certified Public Accountant and holds a Master of Professional Accountancy and a Bachelor of Arts degree in Accounting from Weber State University.
Dan Norman
Executive Vice President, President Asia Pacific
Having joined Synergy in 2004, Dan Norman continues to be a driving force behind Synergy's success. As President he has taken the company across the globe, introduced new products, solidified Synergy's opportunities and expanded the Synergy family. Dan has many years of experience in the network marketing industry and has an extensive background in information technology. Throughout his career, he has opened businesses in more than two dozen countries in Asia, Europe and Latin America. He has come to love the people he meets while traveling, and he truly enjoys watching others succeed. He is a stalwart yet personable leader who is known for his ability to execute.
Bryant Yates
Executive Vice President, President Europe
With a sales-driven mindset and a focus on maintaining profitability, Bryant Yates has enjoyed a remarkable career with Nature's Sunshine since joining the company in 1999. During his tenure, he has opened markets and led significant international expansion across the globe. Through his determination and an innovative approach to the business, Bryant has been instrumental in maintaining operations throughout Russia and Europe in the face of challenging political and economic forces. Bryant has served as Executive Director of Nature's Sunshine International, Director of International, Europe and the Middle East, and General Manager of Nature's Sunshine Products Russia/CIS, and affiliate of the company.