an infusion of land and sea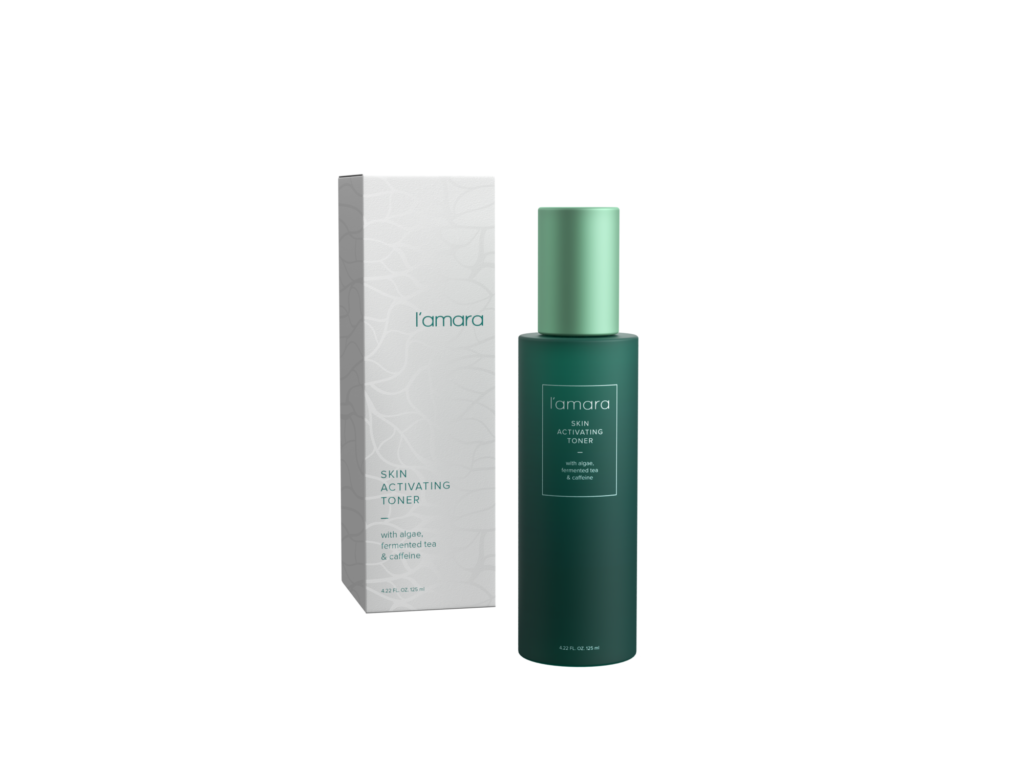 Skin Activating Toner
with algae, fermented tea, and caffeine
★★★★
$34.00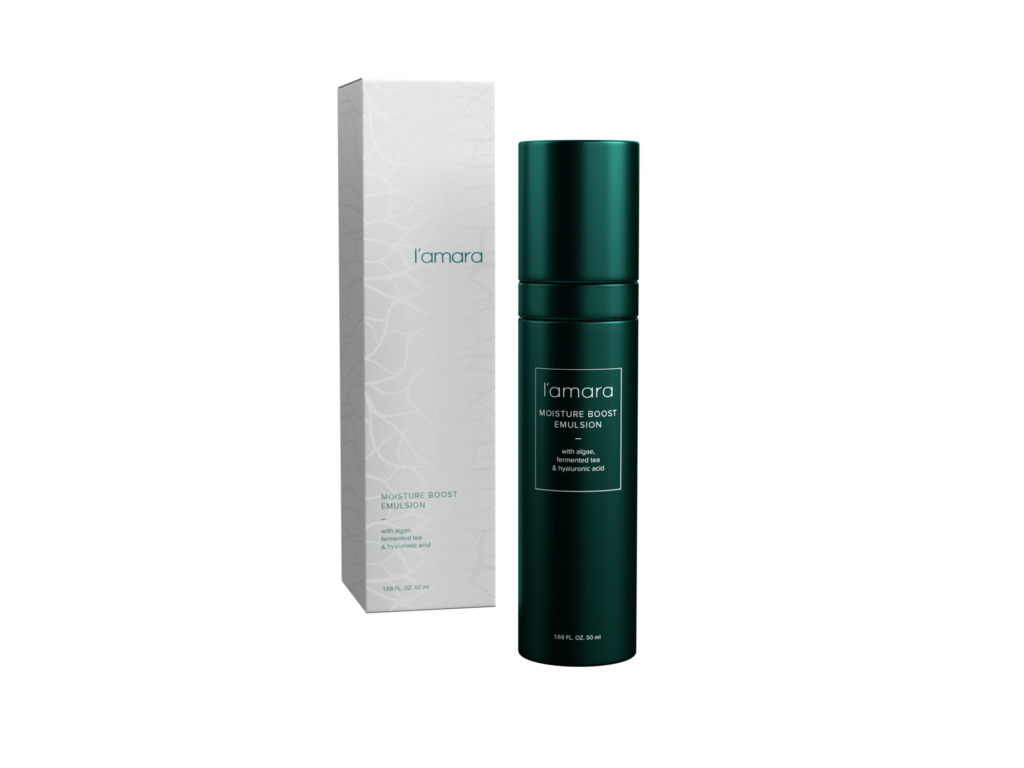 Moisture Boost Emulsion
with algae, fermented tea, and hyaluronic acid
★★★★
$45.00
Daily Nourishing Cleanser
with algae, fermented tea, and citric acid
★★★★
$30.00
Clean, Natural Beauty
Together, land (l'a) and sea (mar) provide a vibrant foundation for every l'amara® product, in an endless pursuit of clean, natural beauty.
Our journey began with a concept, to identify nourishing and transformative beauty ingredients – from land and sea.  Inspired to create products with natural pre/probiotics, that boost your beauty and support a balanced microbiome, with a burst of antioxidant rich fermented green tea leaves … And the hydrating, antioxidant and soothing elements of algae.
l'amara® Botanical Complex
Clean, natural ingredients procured from land and sea infuse each l'amara® product. With a proprietary formulation of fermented tea and algae, l'amara® delivers natural pre/probiotics with a potent blend of antioxidants and skin-nourishing nutrients that work to boost your natural beauty.
"I love Radiance Oil. I apply it morning and night, and my skin is soft and moisturized."
"Radiance Oil has given me the soft and hydrated skin of my dreams."
"After using Radiance Oil, my skin is glowing, soft, and smooth."
l'amara® Probiotic Line
5-Piece Daily Regimen, loaded with natural pre/probiotics, antioxidants, and beauty boosting vitamins and nutrients.
l'amara® Anti-Pollution Treatment
Intensive botanical skin treatment for use 2-3 times a week, to reveal soft, bright, and beautiful skin.
Coming Soon